Maybe. No he's not. Yeah, he is. I'm so confused!
It's been quite the exciting week for Tyson Ross.  Last Wednesday, he pitched the first complete game shutout of his career in a win over the Cincinnati Reds.  Thursday, he joined Twitter.
And Sunday, he was named to his first National League All-Star team as the Padres' lone representative.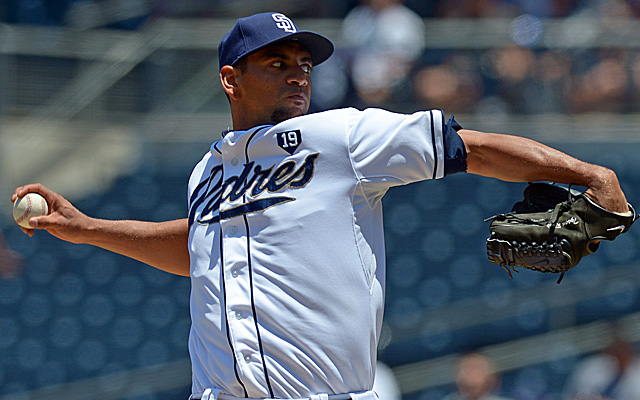 Wait–What?  Tyson Ross?  What happened to Huston Street?  Or Seth Smith?  Why was Ross selected over either of them?  This was originally going to be what this was all about.  I was going to wow you with stats and magic.  And you would all eat it up.
Then, Monday, Ross decided he'd rather not participate in the All-Star Game in Minneapolis, announcing he will make his scheduled start for the Padres next Sunday.  Which then would rule him out to appear in the All-Star Game.
Don't get me wrong.  I fully support naming Ross an All-Star.  Especially when you look at his numbers (except win/loss record, of course), which we'll do in a second.  And I applaud him for thinking of his actual team first.  He just as easily could have told Bud Black to find someone else to start Sunday.
But now the question is, once again:  Who's your All-Star?