I have no idea where to begin to recap this past week so let's start with the on-field play as that ultimately is what matters.
The Padres split two games in Seattle before splitting two games at home against Seattle ending the 2013 Vedder Cup 2-2. By virtue of the Padres winning the Cup in 2012 they retain it for yet another year. As for the Padres? Their bats were quieted by Felix Hernandez (not surprising) and the HR barrage continued, this time with Cashner as the victim (somewhat surprising). Eric Stults did Stults things yet again and the Padres won in the most Padres of ways on Wednesday night with a walk-off single by Will Venable after tying the game up in the 9th (after relinquishing the lead, also in the 9th).
Now, the off-field stuff? That was a slice of the surreal. I won't recount the entire origin story of how the Vedder Cup came to pass. The short version? I have 7 framed Pearl Jam posters hanging in my apartment. The only single item that I have more memorabilia of than Pearl Jam? The Padres. It seemed like a perfect marriage. And frankly, without the Vedder Cup the Padres vs Mariners is just another ho-hum series. It's Astros vs Rockies. And no one wants that.
If you want the full story I was on with Craig Elsten (@619Sports) to recount the whole thing. You can listen here: http://wpc.31d2.edgecastcdn.net/8031D2/xxsportsl/common/global_audio/40/99307.mp3
For my weekly post though, I thought I'd spend it talking a bit about how crazy this was for me. Crazy in a really fun way mind you.
First it begins with a DM from FSSD asking if they could use the picture of the Vedder Cup from this post. I didn't know they had to ask and perhaps they didn't. But they did. In return, I just wanted a mention on air. Figured they'd show the trophy once and we'd be on our way.
What I didn't know or expect was how far they would run with it. I watched in amazement and through laughter as they keep showing "Vedder Cup Stats." Most HRs. Most Ks. Etc. Huston Street, HUSTON STREET talked about it and at least pretended to care about winning it. I was stunned.
Than came the first home game vs the Mariners. At this point I figured "well, that was a fun night, now back to normal." Not to be. FSSD ran with Vedder Cup for the next two games, so much so that it created a few detractors (in fairness, a few have always existed, this was just a few more). We had reached the "I liked their first album" portion of the Vedder Cup. FSSD asked if the trophy could make a live appearance during the pre-game on Wednesday (it couldn't, due to work and other responsibilities).
The apex was the interview who can listen to above. First, that anyone would want to talk to me about something as silly as this blew my mind. Second, I was bumped for Tony Gwynn. BUCKET LIST ITEM: CHECK!
The Vedder Cup was and always will be a silly joke that amuses me. That it amuses some of you is amazing. That it amuses FSSD is beyond the wildest of wild dreams I ever could have had. I know for some it's not your cup of tea. And that's fine. Just remember, it's really not meant to be taken that seriously. Sometimes things are just suppose to be fun.
Finally, I need to make amends for a gross oversite during that interview with Craig Elsten. No doubt you have seen on Twitter the "Official" logo of the Vedder Cup. If not, here it is: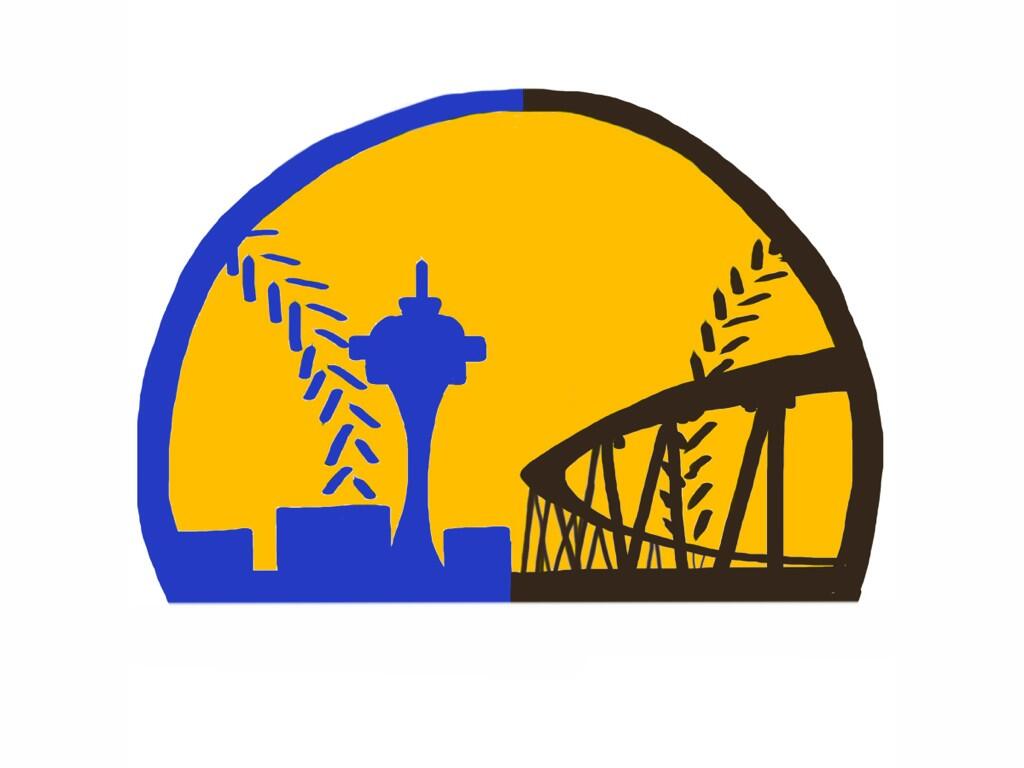 This logo was created by Jeremy Nash (@Jeremy_Nash). If you follow him on Twitter you'll see plenty of Padres related art, all of which is good. He's a huge proponent of the Vedder Cup and I was remiss in not mentioning him during the interview.
Where does the Vedder Cup go from here? I have no idea. If David Dodd of the San Diego Reader is to be believed, Jedd Gyorko is also aware of (though doesn't understand) the Cup.  Perhaps next year even more players will know about it. Or maybe it will go to wherever other meme's go to die. The Island of Misfit Memes, presumably governed by Antoine Dodson.
But whatever happens next, this has been a really fun week.
You can follow more of this nonsense in 140 character form on Twitter @LeftCoastBias where, beyond Pearl Jam and the Padres I tweet about golf, Arrested Development, and the occasional drunken tirade. And I'll be posting here every Friday.