In case you weren't paying attention…
Breaking: Your team isn't going to acquire a top-of-the-rotation pitching prospect. Your world is doomed and you will die alone. #Scouting

— Jason Parks (@ProfessorParks) July 19, 2013
Always enjoy responsibly. Don't read and drive.
You can't stop haiku.
Can only hope to contain.
Haikuarreah.
Tim McCarver's spoken word recital of Enter Sandman lyrics could be the best thing I've ever heard. #ASG #EverthMVP

— Ghost of Ray Kroc (@GhostofRAK) July 17, 2013
Not this Mike D.
Oh, he said "re-creation," not "re-animation." My bad.
What? I messed up another one? Screw it.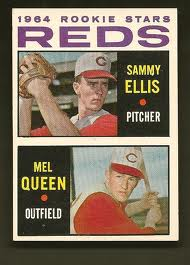 And, coming soon…
What? pic.twitter.com/bAHGrfYofQ

— Ghost of Ray Kroc (@GhostofRAK) July 21, 2013